RELIABLE  ALTERNATIVE SOLUTION  FOR MINING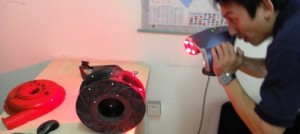 Wada Group is a specialist in delivering ideal alternative solution for Mineral Processing and Mining industry. We manufacture and provide minerals processing equipment including slurry pumps and wear parts, crusher spares, rubber sheet and polyurethane screen media, slurry hose, and rubber lined pipe of Tailings for global mining, quarrying, mineral processing ,the power sector and general industry.
Our products strength lies in the superiority of our 3D reverse engineering designs and wear, impact, corrosion and abrasion resistant materials forming process technology.In crushing, slurry pumping,material handing and  processing where the cost of ownership often outweighs capital cost as a priority, we help our customers Prolongs Equipment Life,reduce shutdown time, improve efficiency of operation and maintenance. We are here for you and your operation, every step of the way.
Our products is your best solution if you using Many OEM Slurry Pump and Parts, Crusher and Parts, in your plants. Wada Group products is not only perfect dimensionally interchangeable with some brands products,but also provide equal or more functionality. Under the premise that guarantees the quality, Wada Group provide you the most competitive import cost and shortest delivery time.
In the worldwide Mineral processing area, whether it be a liner for a crusher, pumping extreme abrasive slurries, installing wear resistant lining for pretention, or isolating slurry pipelines carry out a tailing transportation. Wherever rock and minerals are handled or dredged, where minerals are treated you will find Wada Group products at the heart of the process. Our concept of ensuring our products always provide best alternative salutation has been recognized worldwide.