Current Position:
HOME
> PRODUCTS
Wada Crusher Wear Parts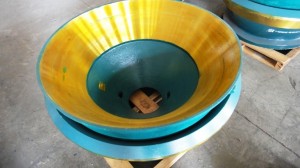 Wada manufactures high quality Crusher Replacement Wear Parts and Spares,these components can be your best alternative choice to OEM. Such as Mantles,Concaves Segments,Jaw Plactes,Cheek Plates,Blow Bars,Bowl liners,Breaker Plates,Liner Plates,Tip Sets,Distributor Plates,Wear Plates,Anvils and Shoes,Protection Cones,Arm Guards.These high manganese wear parts is not only 100% fit Original Crushers but also last the same time with OEM products,the two key advantage is attributed to our advanced reverse engineering and metallurgical technology.Our products can meet your all kinds of requirement whatever you are using Gyratory Crushers,Jaw Crushers,Impact Crushers or Cone Crushers ..Read More.
Wada Slurry Pumps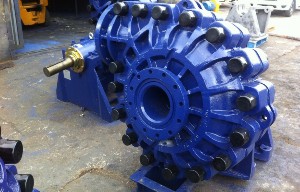 Wada manufactures the whole complete pumps. Wada horizontal centrifugal slurry pumps can 100% replace with many OEM centrifugal slurry pumps.Wada submersible slurry pump also is the best alternative to many OEM sump pumps.These two kind of slurry pumps plays a key role in reducing the running cost of mineral processing plants on the premise of ensure the normal operation of the beneficiation. Wada keep being a key player in alternative to many OEM pumps area by guaranteeing our products replace with  OEM pump perfectly both in mounting dimensionally and functionally. As one of professional slurry pump manufacturers in china,we have own a good reputation by manufacturing and supplying high quality and reliable centrifugal slurry pumps and parts worldwide…..ReadMore.
Wada Pump Parts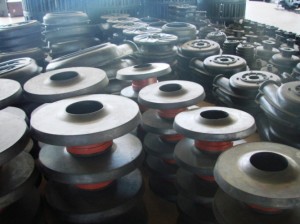 Wada Group not only produce the complete slurry pumps but also special in wear parts.The well known wear parts,Such as Impeller,Cover plate liner,Frame plate liner,Throat bush,frame plate liner insert,volute liners.These wear liners can be made by rubber, polyurethane,and high chrome alloy. Wada Group has experienced Wear Resistant R&D team focus on study anti wear performance of Chrome alloy and elastomer to guarantee quality. We also manufacture slurry Pump casing,base,bearing accessibly,shaft these non-wear parts made by Ductile Gary cast iron or other materials. Wada Group keep being a leader in slurry pump aftermarket area by guaranteeing provide high quality interchangeable slurry pump parts. As professional slurry pump parts manufacturers and supplier in china,we have own a good reputation by manufacturing and supplying high quality and reliable centrifugal slurry pumps parts all over the world…..ReadMore.
Wada Rubber Lining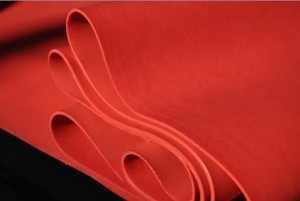 As everyone knows,Wada rubber ling owns a very good wear resistant performance when it is used to be a protection in wear wet application,and this attribute the success to the special Wada rubber compounding. After many years continuous exploration and research,Wada rubber factory has successfully developed "Liquid phase nanometer compounding" rubber processing technology. It make Wada natural rubber high-frequency curing in normal temperature environment. The wear parameter (tear strength and resilience,Elongation,Tensile strength) of Wada red rubber lining has achieved the wold-class level especially in the anti wear wet conditions. Wada red natural rubber sheet have become a best solution to any application where need rubber lining proection.……….Read more