Current Position:
HOME
> Wada Crusher Parts
Excellent R&D Team
Sources of Innovation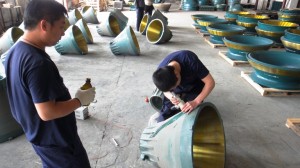 Well begun is half done! Wada crusher parts' excellent R&D team is comprised of specialists in high manganese wear parts' formulation and process research.Their skilled adjustment composition proportion has built a good foundation for our spare parts to be more flexible and meet different application needs.The Wada R&D team is expert at abrasion-resistant and corrosion-resistant material research – from forming austenitic manganese steel with high reduction ratios and hard feed materials to high chrome iron, where the feed material is abrasive but reduction ratios and feed strength are not high.Our R&D team has successfully set the standards of metallurgical technology used in manufacturing high manganese wear parts for a variety of famous brand-name crushers in the Asia-Pacific area. If you need excellent wear parts for your specific applications, Wada has all the knowledge needed to produce them.
Expert Casting Technology 
Strict Manufacturing Process Control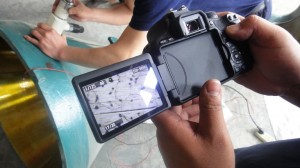 Wada's foundry has its own professional casting engineers, with an average casting experience of more than 30 years. From model preparation to making the sandbox, from melting to heat treatment, to every detail such as feeding at exactly the right time and putting risers in the right position with the right size: All these key details are the focus of our experienced engineers. Wada's quality control system is even more detailed and strict than ISO9001 quality control system. We are experts in our area, and our engineers allow only the most qualified parts to go through the manufacturing process successfully. All finished wear parts have to pass metallographic examination and composition determination, with test reports attached to these wear parts before they leave our factory.
Quality Trace & Track System
Third-Party Inspection
Wada Crusher Parts database is built to track parts globally, each part marked or labelled with a Wada Exclusive Parts Number to identify and confirm the source of wear parts. The parts number also shows all information on workers involved in producing the wear parts – who, when and where produced. If a mistake were to happen, Wada is able to find the person responsible for it. To further prove Wada Crusher wear parts' quality, we encourage and advise our global clients to carry out third-party inspections before the wear parts leave our factories. Wada has united with the third-largest Asian inspection organization to provide standard inspection regarding appearance, dimensions, and quantity checking. This effectively protects our customers' interests and avoids some problems that might occur during transportation, such as received quality not matching the order quality.